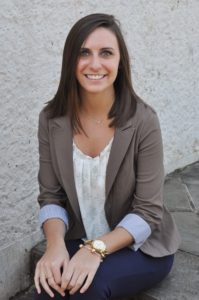 Toni A. Nicolsen is a Licensed Marriage and Family Therapist in the state of North Carolina.  
Toni has spent the entirety of her career training and practicing in the specialty area of infertility.  Toni works with individuals and couples that are experiencing the emotional, relational, and physical losses associated with infertility. Toni also has experience working with perinatal and postpartum anxiety, pregnancy loss, and parenting transitions.  Toni utilizes a combination of therapeutic interventions via individual and couple's therapy, including cognitive-behavioral therapy, emotionally focused therapy, client-centered care, narrative therapy, and mindfulness.
Additionally, Toni is uniquely qualified to help single parents, heterosexual couples, and LBGTQ families navigate the difficult decision-making that often accompanies infertility and family building.  Whether you are considering intrauterine insemination, IVF, third-party reproduction, or child-free living, Toni is qualified to help you navigate the emotional and practical aspects of your reproductive options.  Toni is well-versed in the current research concerning the emotional well-being of children born through various forms of reproductive medicine and is well-equipped to help you navigate emotionally healthy parent-child relationships.
Toni collaborates with well-known and reputable fertility clinics and reproductive endocrinologists in the Triangle area where she also provides third-party reproductive services.  Toni is qualified to provide psychoeducational and psychological services that are required for participants of third-party reproduction. 
These services include: 
Consultations for intended parents considering use of anonymous gamete or embryo donation

Consultations for intended parents considering use of a known/directed gamete or embryo donation
Consultations for intended parents considering use of a gestational carrier
Evaluations of anonymous or known/directed gamete or embryo donor candidates
Evaluations of gestational carrier candidates 
Toni believes the key to successful therapy is a collaborative relationship grounded in respect, trust, and authenticity.  Toni aims to help clients meet their therapeutic goals through increased awareness and acceptance and hopes to help clients cultivate internal peace.  
Credentials
Bachelor's degree in Psychology from Meredith College

Master's degree in Marriage & Family Therapy from Pfeiffer University

Member of the American Society for Reproductive Medicine (ASRM)

Member of the Mental Health Professional Group (MHPG) for ASRM

Certified facilitator of Prepare/Enrich pre-marital therapy assessment